PRODUCT INFORMATION
Processing time: 20-25 calendar days arrival (Custom handmade item)
Featured crystal color: AB crystals
Featured heel height: 5.5" heels, 1 3/4" platforms.
Open toe slingbacks
100% custom handmade product.
Trusted | Luxury Quality | Precision | Craftsmanship
True to size based on US standard Regular Fit.
For info on size, fit and measurement, to find out your true size, please visit SIZING. For info on returns, please read our return policies before making the purchase, please visit RETURN
RACHEL LEIGH LOFTUS - Style Spokesperson
"There really is nothing quite like some sparkly sling backs to make a girl feel like a lady! These pretty little peep toes add inches to your height and make your legs look miles longer. The AB stones ensure your shoes will always match your outfit! These are an absolute must-have for pageant girls!"
About Rachel
Rachel Leigh Loftus is a 16yr girl from Glasgow, Scotland. Rachel has been dancing, acting, singing and modelling for 11 years and has just received an unconditional offer to begin HND Musical Theatre at the prestigious Edinburgh College of Music and Sound Production. Rachel has danced at Pulse Dance Studio since the age of five and has been an assistant teacher there for five years.
Rachel begun her pageant journey at age 12 and has since held the following titles:
Junior Face of the Globe Scotland 2014

Teen Face of the Globe Scotland 2016

Teen Scotland Supreme 2017
Rachel will compete in Miss Natural Beauty Scotland on Sunday 24th June 2018 where if successful, she will go on to compete in the international finals in Barcelona in May 2019.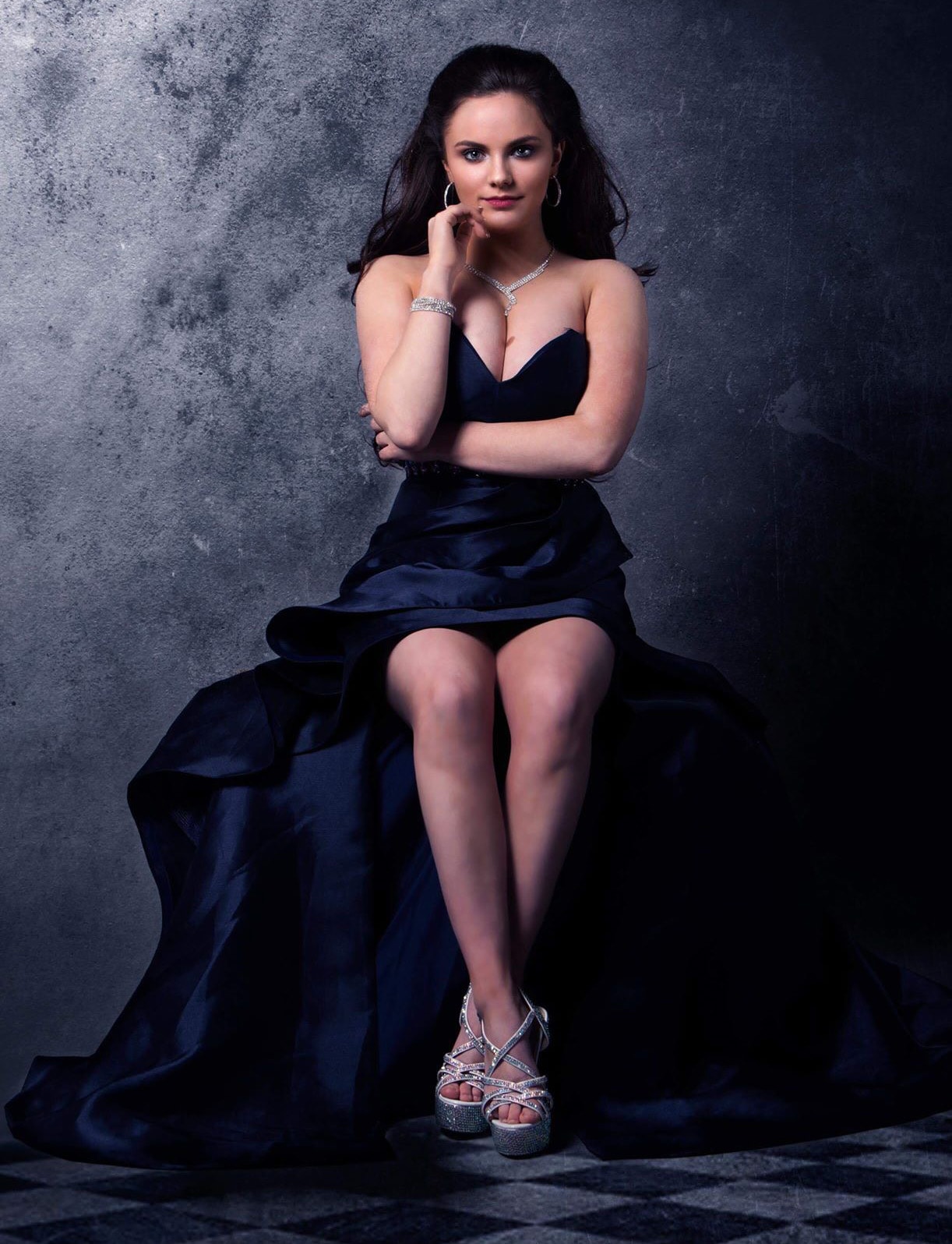 Customer Reviews (0)
No reviews.
Write a Review