PRODUCT INFORMATION
Handling time 7 days + shipping
6" Heels, 2" Platforms, (Comfortable)
Ombre style Patent manmade Leather
Light weight, performs very well on stages and runway
Run true to size
For info on size, fit and measurement, please visit SIZING For info on returns and exchanges, please visit RETURN & EXCHANGE, Please read the policy before making the purchase.
GRACE EDWARDS - Style Spokesperson
"If you are looking to draw the eyes of everyone in the room to yourself then these ombre red pumps are perfect. I personally love the versatility and comfortability of the shoe. I have worn them to both the mall for a full day of shopping, and I have worn them onstage for a pageant and for many modeling routines which have won national titles. Every shoe Marc Defang stones, and designs are the most comfortable pageant or even every day shoes a girl could ask for."
About Grace:
In 2009, Talent for Epilepsy was just an idea from an ambitious 7 year old. Grace wanted to increase awareness of Epilepsy for her cousin, Logan, a person with Epilepsy. By 2012 Talent for Epilepsy was created. A nonprofit organization which creates family friendly events advocating Epilepsy awareness in a fun and interactive way. Grace enjoys drama, public speaking, singing, dancing, pageants, and engineering. A cartoonist on the school newspaper who loves to bring her imagination to life. Grace is enthusiastic about STEM and is in her high school's engineering academy where she is also on the student advisory board. Some of Grace's past titles include, National Casual Wear Model, International Junior Miss California Princess, Miss American Coed California Pre-Teen, San Fernando Valley's Outstanding teen, Royal International Miss California Jr. Teen, and she is a four time Top Model winner as well as the recipient of the Dream Royal Modeling title. She is dedicated to her platform of epilepsy awareness and education and through her platform she has been able to receive the spirit of volunteerism award, as well as The Presidential Lifetime Volunteer Service Award and Recognition from the State Senate for her work with Talent For Epilepsy. Grace is proud to be a Marc Girl and has a lot planned to bring new things to both her platform and the brand!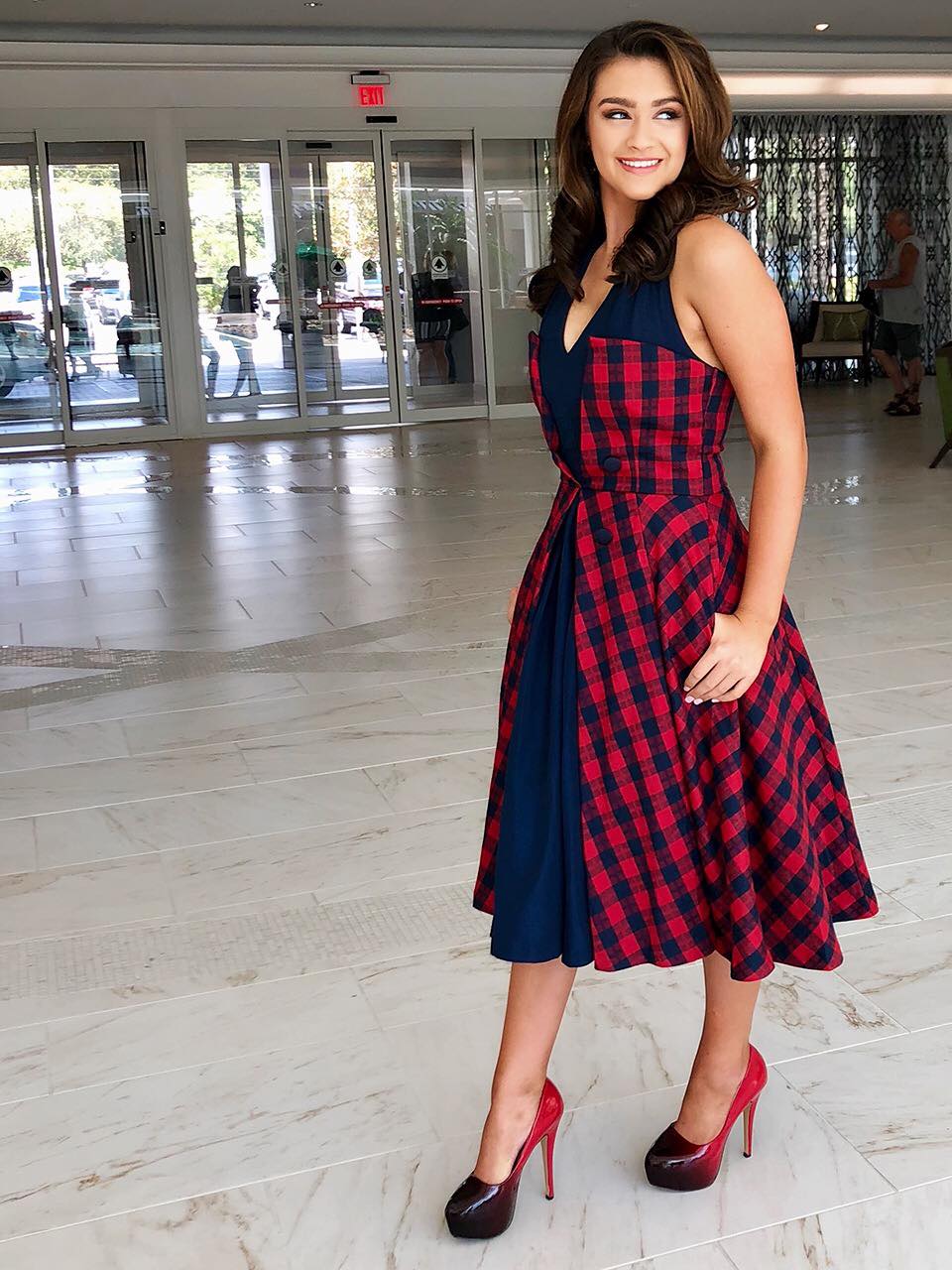 Customer Reviews (0)
No reviews.
Write a Review