PRODUCT INFORMATION
Processing time - 20-25 Calendar days, custom handmade product.
Featured crystal color: AB Crystals
Peep toe styles, 5" heels, 1 1/4" platforms (you'll be 5" taller at 3.5" comfort)
100% custom handmade product. Breathtaking craftsmanship
Our sizes are true to size based on US standard Regular Fit.
For info on size, fit and measurement, to find out your true size, please visit SIZING. For info on returns, please read our return policies before making the purchase, please visit RETURN
KATE NOEL - Style Spokesperson
"Kate hopes you will love this shoe as much as she does, and wants you to remember "KEEP YOUR HEELS, HEAD, and STANDARDS HIGH!" (Coco Chanel) This gorgeous Marc Defang shoe is perfect for ANY occasion where you want to be the center of attention. The heel height adds an amazing 5 inches and the platform makes it unbelievably comfortable. You have to see the sparkle and shine to believe it— choose the standard AB stoning for versatility, or customize further with your preferred color- there are 8 additional stoning options to choose from."
Kate Noel is an aspiring model, actress, and world traveler. A straight A math and science wiz, she will be enrolled in her High School's Biomedical Science Academy this Fall. She is avidly involved in student government and has been to 6 Kentucky state government conferences and won many awards for her Bills and Resolutions. In her free time she enjoys pageants, playing tennis on her high school team, running, dancing, singing, acting, playing the piano, and cliff jumping. When not busy with these activities, she can be found promoting her platform Live Out Loud Charity- an international organization with roots in 8 different countries, that focuses on suicide prevention, core character development, and anti-bullying.
"Kate Noel" Wetherton Pageants
2018 Worldwide LOLC Ambassador

2018 Runway and Print modeling

2018 AMM Bluegrass State Junior Teen

2017 IJM Bluegrass State Junior Teen

2017 Miss Heart of Kentucky's Outstanding Teen (MAOT system)

2017 Miss National Star Kentucky Grand Supreme

2016 Miss Danville Outstanding Pre-Teen (MAOT system)

2016 ANSB Miss Kentucky Junior Teen

2016 Miss Hometown Stanford Festival

2016 Miss Make a Difference Festival

2015 ANSB Kentucky Grand Supreme

2015 Jefferson County Outstanding Pre-Teen (3rd runner-up at Miss Kentucky Outstanding Pre-Teen)

2014 Petite Miss Metro Louisville (3rd runner-up at Miss Kentucky Outstanding Pre-Teen)

2014 Miss National Star Overall Talent

2014 Miss National Star Junior Miss

2014 ANSB Grand Supreme

2013 Pre-Teen Miss Oldham County Fair
School and Community Involvement
Straight A Honor Roll all through school

Presidential Scholar Award

Duke University Talent Program

Beta Club

Girls Scout Silver and Bronze Awards
Kate has completed over 250 hours of community service hours this past year. A few of the ways she is involved in her community include - Live Out Loud Charity, Girl Scouts, Children's Miracle Network, Hope for Haiti, Military Missions, the Salvation Army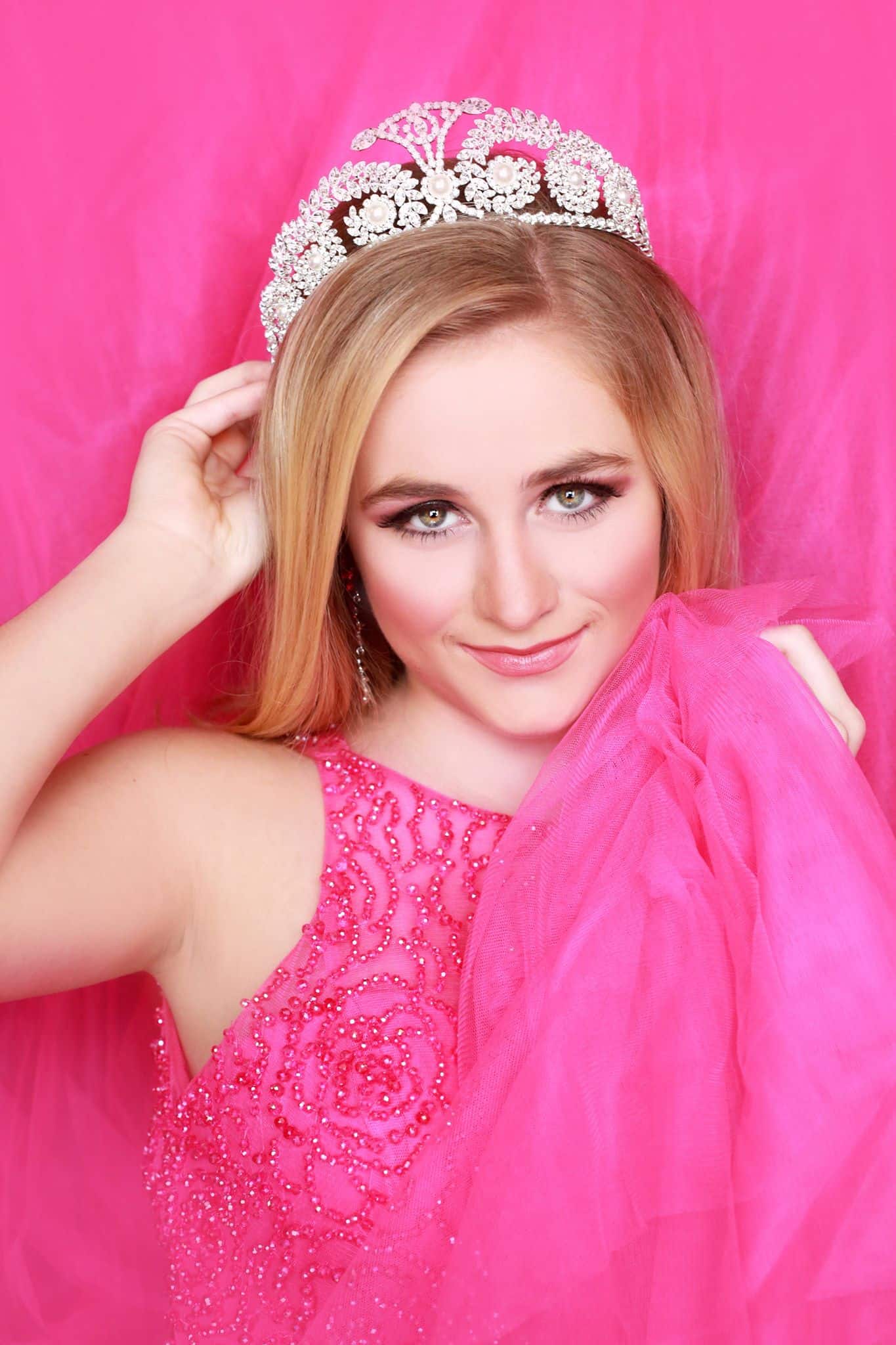 Customer Reviews (0)
No reviews.
Write a Review