PRODUCT INFORMATION
Processing time: 20-25 calendar days arrival (Custom handmade item)
Featured base pearl color: Ivory
Featured decorative crystal color: Clear crystals
Heel height: 5.5" heels, 1.75" platforms
100% custom handmade product.
Trusted | Luxury Quality | Precision | Craftsmanship
Run true to size
For info on size, fit and measurement, please visit SIZING. For info on returns, please visit RETURN, Please read the policy before making the purchase.
BRANDILYNNE BARBER - Style Spokesperson
"There has never been anything more elegant and classy than a simple string of pearls adorning your neck, but why stop there? The Brandilynne Barber Pearl Platforms will complete that timeless look from head to toe on your special day! Marc Defang offers a wide palette of colors to select from when customizing your own Pearls! Go classic, or add a subtle pop of color to brighten your mood! This shoe is truly a statement of heirloom simplicity, yet you can choose to go bold with a pop of color! This shoe brings traditional classic design and trending fashion together that will no doubt will set you apart from the rest!"
Brandilynne is your 2018 Miss District of Columbia Collegiate America. Her friends and followers simply know her as "Bran". She is 21 years old and is pursuing her BSN in nursing. Bran recently bought a Jeep Wrangler and joined a local Jeep club. She will literally be taking her Marc Defang namesakes on the road to bring awareness to her pageant platform "Forget Me Not" and anti bullying platforms such as BRAVE. Bran has a passion for community service, enjoys modeling, and appreciates the art of photography and pageantry. She would like to remind everyone that we all need to lift each other up, while remaining humble and kind. Bran is inspired and honored to have her own Marc Defang shoe design! Remember, your future is only as bright as your shoes are tall, so order your Brandilynne Barber Platform Heels today!
Pageant Titles:
2018 Miss District of Columbia Collegiate America

2018 United National Miss Virginia First Runner Up

Former East Coast USA Virginia Senior Miss

Former Miss Apple Blossom Out of Town Fire Chief

Former AUM National Senior Miss

Former AUM National Highpoint swimsuit

Former AUM Virginia Senior Miss

Former Regal Miss National Highpoint Senior Miss

Former Regal Miss Virginia Senior Miss

Former Tiny Miss Western Virginia Senior Miss

Former Tiny Miss Hanover Senior Miss

2018 MHSA National Non finalist gown award

Former Miss Newtown

Former Miss McGaheysville

Former Miss Elkton Fire Chief

Miss Greene 2014

Miss Relay For Life 2014

Various local titles

Co-Founder and Director: Miss Dogwood Village Pageant Orange, Va.

Platinum Elite Pageants Organization Ruckersville, Va. Top Tier Titleholder
Model Portfolio:
Henri's MHSA Fashion Show

Proms Pageants and Pretty Things Fashion Runway Event

Rick Myers Photography

Reflections Bridal

Formal Elegance

Co-Founder Eldridge M. Eppard Scholarship

Founder " Forget Me Not "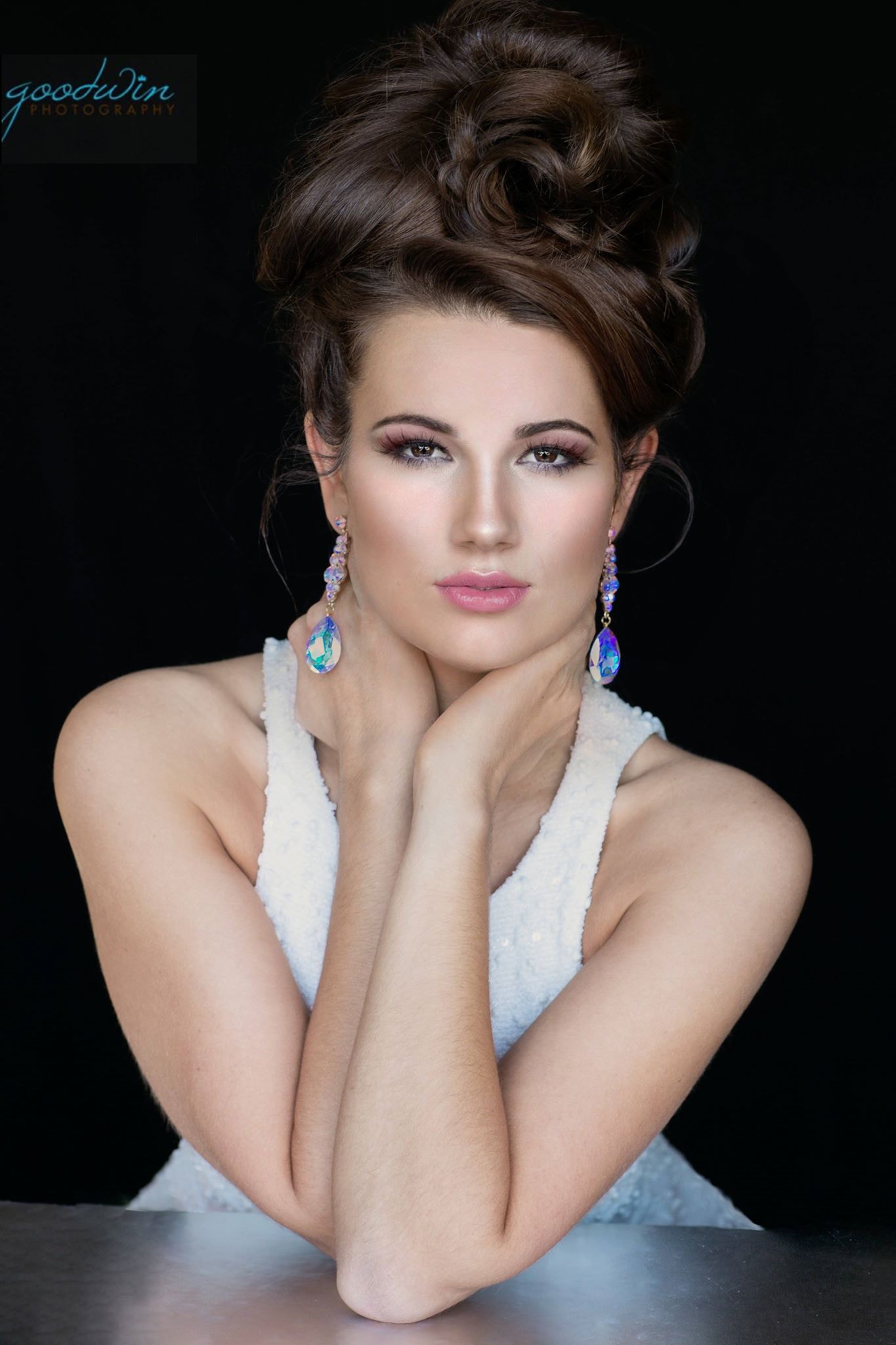 Customer Reviews (0)
No reviews.
Write a Review