PRODUCT INFORMATION
In stock, ship within one business day
Red crystals, Handmade product
Heel height 6", Platforms: 2"
Quality strong sole and heel materials, heels are even more sturdy, no 'wobbly' feel.
The straps are designed to 'hug' the feet like gloves.
Light weight, performs amazingly on stage and runways
Hook-on buckle feature allows you to change shoes quickly during the shows.
New insole and cushion provides much more comfort, last more hours.
Adjusted measurements and sizing, runs true to size.
For info on size, fit and measurement, to find out your true size, please visit SIZING. For info on returns, please read our return policies before making the purchase, please visit RETURN
MARLA VITURELLO - Style Spokesperson
"These red shoes are red Hot! They are fun, edgy and sexy with a wow factor ! Red is the new black in these GORGEOUS Marc Defang platform heels. This red is deep and sophisticated and will make anyone do a double take when they see these beautiful works of art walking by them. There is nothing like these shoes- they are a standout just like the woman who wears them"
About Marla
Marla brings a world of experience to the pageant world. Marla has 22 years combined professional dance experience as an NFL cheerleader and former Director and Choreographer for Bon Jovi's Philadelphia Soulmates. Marla brings NFL experience as being a six-year veteran captain of the Philadelphia Eagles Cheerleaders. She was also named 1999 NFL Probowl cheerleader voted by the Eagles organization and her team mates. Marla is a choreographer for the Philadelphia Eagles Cheerleaders Alumni and guest choreographer at various professional workshops teaching hundreds of NFL, NBA, AFL, and NHL dancers various routines to be performed in their stadiums. Marla has also has competed, coached and judged at the state, regional, national and professional levels in cheerleading, dance and gymnastics. Marla is the former director of the Philadelphia Soulmates Alumni and choreographed all performances and still remains a consultant for the team. Marla also choreographed for the International Modeling and Talent Association in New York City and was a dancing/singing coach for Barbizon Modeling Agency where she also did talent recruitment. She has appeared on many TV and radio commercials and talk shows, including the first episode ever Lou Tilley's Sport's Connection and a radio personality for Blindside Sports network, NYC, the justice network and is featured weekly on "The Beauty and the Meats" on the Fanatic morning show 97.5fm. Marla has also coordinated and choreographed performances for Jon Bon Jovi including concerts and half-time performances. She also choreographed the AFL Arena bowl commercial in Vegas 2006 with Mike Ditka and Ron Jaworski. She also featured her Philadelphia Soulmates in several slot tournaments with the Sopranos cast in Atlantic City NJ. She is a certified instructor for the Aerobic and Fitness Association of America and currently teaches hip hop boot camps. Marla is also a registered nurse who has a BSN from Thomas Jefferson University and is a Partner in Synergy Pharmacy which specializes in Worker's Compensation in Pennsylvania.
Some of Marla's accomplishments:
*Former talent and Model recruiter for Barbizon Modeling Agency

*Choreographed for IMTA (International Modeling and Talent Association) NYC

*6 year Veteran Captain of the Philadelphia Eagles Cheerleaders

*Former Director and Choreographer for the Philadelphia Soulmates

*1999 NFL Pro Bowl Cheerleader

*1999 NFL Pro Bowl Fan Favorite Cheerleader

*NFL alumni sponsorship and charity chair

*NFL alumni choreographer

*ALL PRO guest choreographer for NFL NBA Afl and NHL workshops

*Current judge for Miss New Jersey Miss Pennsylvania for various pageants systems

*Radio personality Blindside Sports, the Fanatic 97.5 and the legal justice network

*Certified fitness instructor for the aerobics and fitness Association of America AFAA

*2017 Mrs. New Jersey Usa Ambassador

2017 Mrs. USA Ambassador RNBSN from Thomas Jefferson University Co-owner of Synergy Worker's Compensation Pharmacy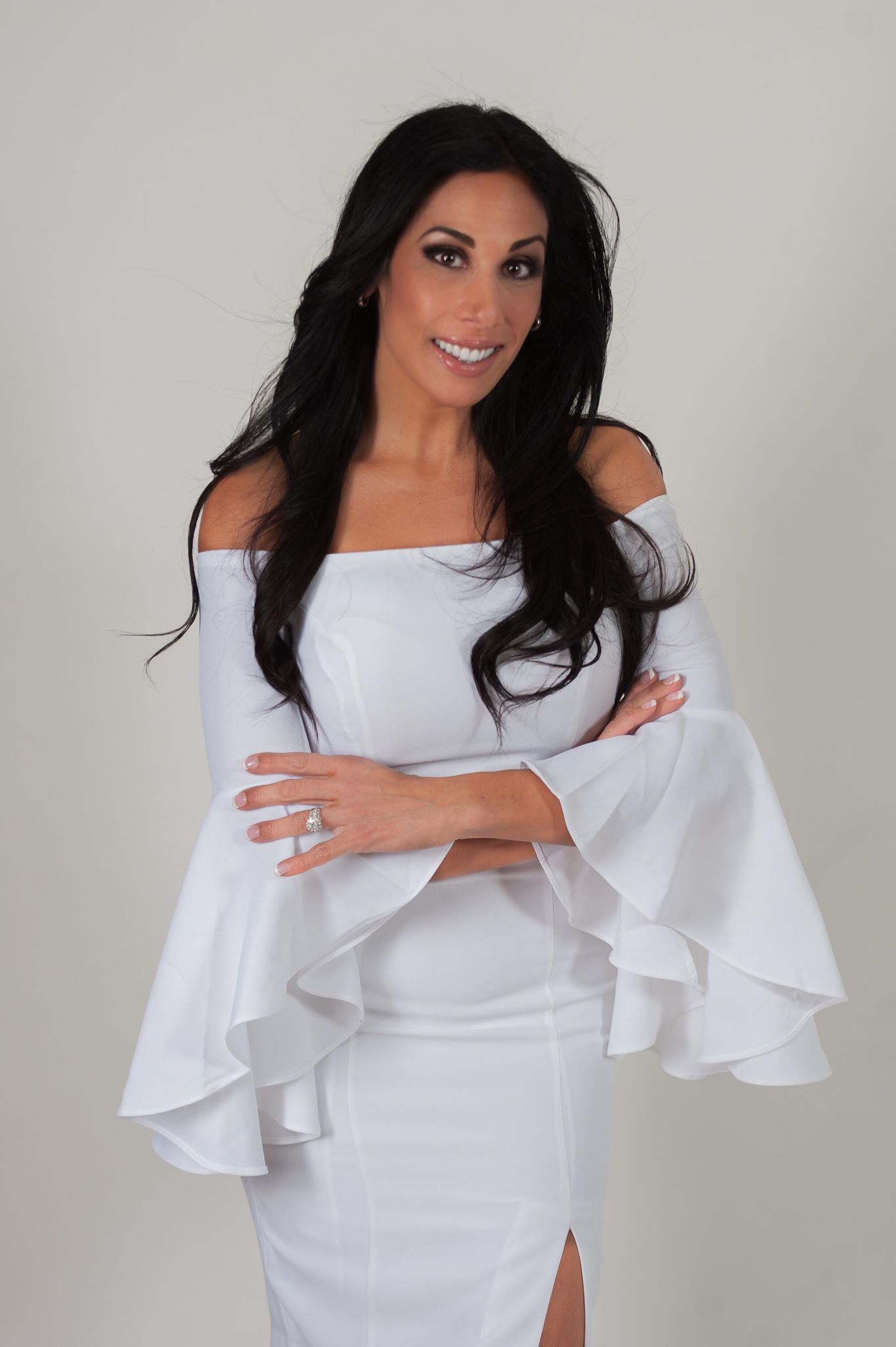 Customer Reviews (0)
No reviews.
Write a Review