PRODUCT INFORMATION
Processing time: 20-25 calendar days arrival (Custom handmade)
Featured crystal color: AB Crystals
Featured heel height: 6" heels, 1.75" platforms
Our sizes are true to size based on US standard.
If you have extra narrow or wide feet, please consult us for sizing advises
100% custom handmade product, industry's highest quality standard.
For info on size, fit and measurement, to find out your true size, please visit SIZING. For info on returns, please read our return policies before making the purchase, please visit RETURN
HALEY DAY - Style Spokesperson
"Everyone says that it is important to show confidence from head to toe and these shoes are the perfect way to add a little pep to your step in order to help you achieve that level of confidence. These shoes are perfect for you if you are looking to stand out while strutting your stuff wherever life takes you. Thanks to the amazing versatile yet unique characteristics this shoe provides you can simply add this shoe to any outfit as a perfect way to complete your look." xoxo Haley!
Personal Platform:
"Creating Adventures through Literacy, One Book at a Time" Haley has collected over 2,000 books and donated them to kids in the community and various organizations to give children free books to read. Haley goes out into the community and reads to kids at local schools and bookstores sharing her love of reading and encouraging kids to read.
Pageant:
Miss District of Columbia Junior High School America 2018

Catwalk Champion at PR Pageant PR University (April 2018)

People's Choice at Miss Virginia's Outstanding Teen 2017

Miss America's Outstanding Teen and Training Virginia representative in Orlando, Florida

2016 and 2015

Miss Mountain Laurel's Outstanding Teen 2017

1

st

Runner-up at Miss Virginia Junior High School America 2017

Miss Atlantic Shores Pre-Teen International Junior Miss (IJM) 2016

1

st

Runner up and Photogenic at Miss Virginia Pre-Teen United States 2016

Miss Roanoke Valley Preteen United States 2015

Photogenic at Miss Virginia for Teens in Training 2015

People's Choice at Miss Virginia for Teens in Training 2015

Miss Bedford's Outstanding Teen in Training 2015

Preteen Tiny Miss Enchanted & Tiny Miss Outgoing Personality

Miss Pre-Teen Indiana United States 2014

Tiny Miss Preteen Southern VA and Miss Outgoing Personality Southern VA

Tiny Miss Preteen Danville

2014-2015 Tiny Miss Pre-Teen Alleghany County

2014 Miss Jr. Pre-Teen Roanoke
Modeling:
Cover of "A'La Mode" Child –Teen Magazine Issue April 2017

ALM Magazine "Model of the Year" Feb 2018

A'La Mode Magazine "Miss Firecracker" 4

th

of July Issue 2017

Teen Fashion Magazine Winter 2017

Haley models in local fashion shows for bridal, and pageant shops in Virginia.
Dance - Haley is an award winning competitive solo dancer for the last 8 years and has danced for 12. She has trained in all styles, but her favorites are lyrical, contemporary and ballet. She has won numerous 1st place awards at dance competitions for highest scoring solo, solo titles, dance scholarships, dancer of the year finalist, dance ambassador and invitations to Nationals.
Top 12 overall at America's National Junior Dance Championships
Interview Award at America's National Junior Dance Championships
Top 10 scoring teen solo -May 2018
Photogenic Winner -May 2018
"Inspire All Star" dancer -May 2018
Convention scholarship -May 2018
"Social Media Award" -May 2018

3

rd

Overall Highest Scoring Solo 13 and up -April 2018

2nd Overall Highest Scoring Solo in her age category -April 2018
Southeast Showdown dancer award -April 2018
Title Invitation to Nationals -April 2018
Teen Extreme Grand Soloist – March 2018
"Miss Star Talent Title Competition" winner for Teen Extreme Division – March 2018
1st Place Lyrical solo in category –March 2018
1st Place Modern solo in category – March 2018
2nd Highest scoring teen solo – March 2018
1st Place winning Highest scoring solo for secondary age group – March 2018
2nd Highest Score overall for all age groups her level – March 2018
Chosen as Premier Dance Performer – March 2018
Costume Award for solo – March 2018
Scholarship Winner at dance competition –February 2018
4th overall scoring teen solo -February 2018
Photogenic Winner- February 2018
1st Place Highest Scoring Teen Solo-February 2017
Dance of the Year Finalist –April 2016
Highest overall score for Junior Solos –April 2016
1st Place Junior Lyrical solo – April 2016
1st Place Junior Jazz solo – April 2016
Dance Scholarship –February 2017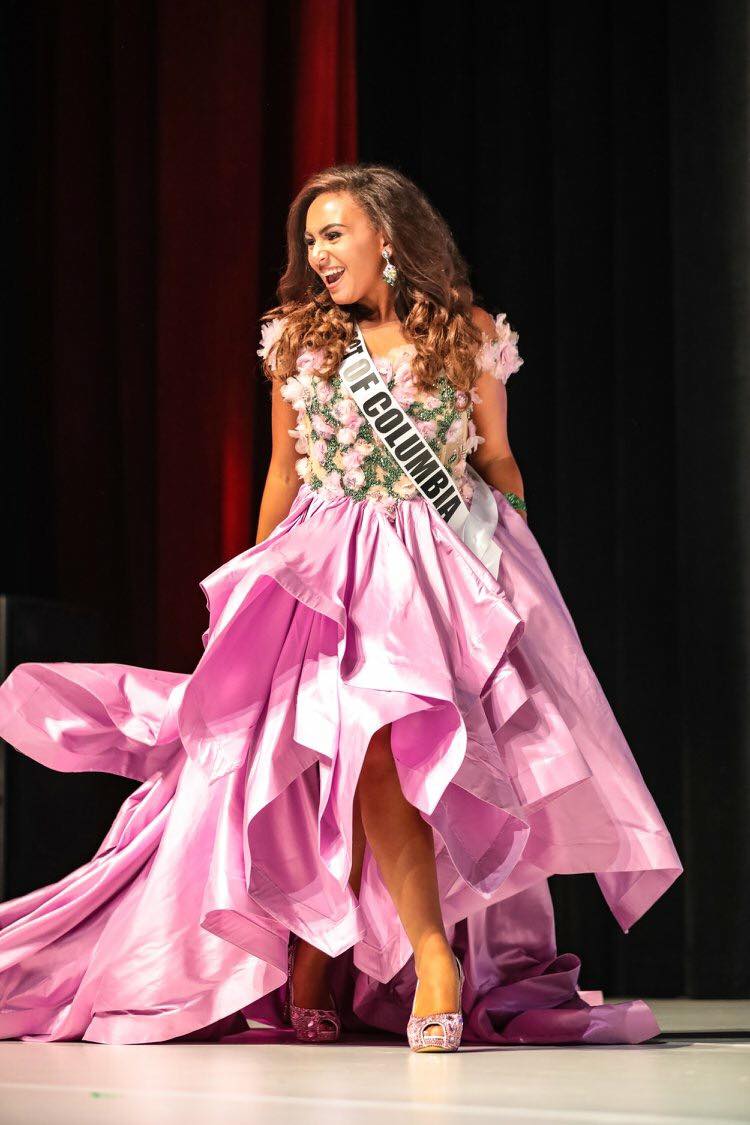 Customer Reviews (0)
No reviews.
Write a Review