PRODUCT INFORMATION
In stock, ship within one business day.
4" Heels, Classic Pointed Toes.
Mixed size AB crystals,
Over 1,500 pcs of crystals on the shoes, all applied by hands
Breathtaking sparkles and craftsmanship
Well constructed silhouettes ensures comfort all day.
Light weight.
Extra cushion insole provides much more comfort
Run True to size
For info on size, fit and measurement, to find out your true size, please visit SIZING, For info on returns, please read our return policies before making the purchase, please visit RETURN
GEORGIA BRONSON - Style Spokesperson
"Step into this classy pair of heels, and let your confidence shine through. There's nothing ordinary about these beauties! Wether you're dressed up for a night out, or hitting the stage to perform or compete - these statement heels will soon become your favorites. The pointed toe design is sophisticated and elegant, and the heel height is perfection. Let's not forget the blue bottom that adds an element of surprise to these fabulously stoned pumps. Confidence comes from within, but these gorgeous shoes sure will help a girl feel her best!"
About Georgia
ANSB Kentucky state overall grand supreme 2014

NAM Kentucky Jr Preteen 2014

Petite Miss Jefferson County 2014

Preteen Miss Jefferson County 2015

Petite Junior Miss Kentucky Festivals 2015

Preteen Miss Kentucky United States 2016 (2nd runner up preteen United States)

MNS Bardstown Preteen 2016

IJM preteen Bluegrass State 2017

MNS preteen Kentucky 2017 •CAM National Preteen 2017

IJM Bluegrass State Preteen 2018
Georgia is an aspiring singer/songwriter who has loved being on stage for as long as she can remember. Her musical taste is quite eclectic, and helps to inspire the music she likes to play on her guitar and ukulele. A former cheerleader turned volleyball player, she enjoys volunteering in her community and traveling with her family. One day, Georgia hopes to move to Nashville and fulfill her dream of working in the music industry.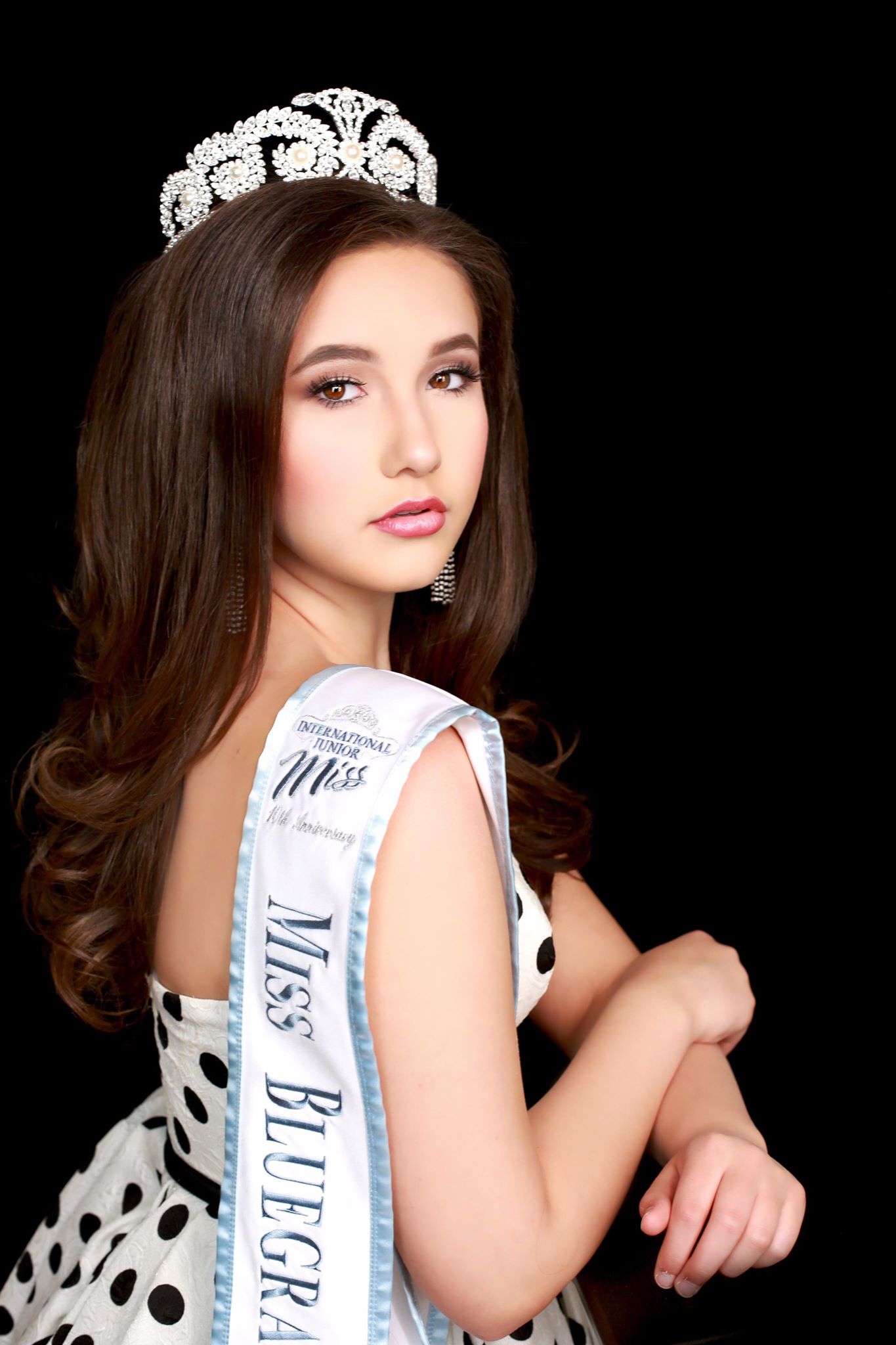 Customer Reviews (0)
No reviews.
Write a Review