PRODUCT INFORMATION
25 calendar days arrival from date of purchase. (custom handmade item)
Featured crystal color: Hematite
Custom handmade item, over 3,000 crystals over the shoes.
Genuine Leather, real comfortable shoes.
All colors are available.
100% custom handmade product, industry's highest quality standard.
Our sizes are true to size based on US standard Regular Fit.
For info on returns, please read our return policies before making the purchase, please visit RETURN
DENNIS GLEASON - Style Spokesperson
"Step up your style in these one of a kind dress shoes that are both manly and a statement of confidence. Be the envy of your friends and let the world know you mean business by showing up in class with just enough bling. Choose from over thirty different colors of crystals while staying with the black patent leather look in the front making it great for any occasion. Make the best impression possible with the best kicks available in these custom Marc Defang's".
DENNIS GLEASON – PRODUCER AND VOLUNTEER EXTRAORDINAIRE
Dennis is a nonprofit producer with a heart for the community. With hundreds of television shows and events under his belt, he has served and volunteered over 15,000 hours and is a recipient of an "Everyday Hero" award from an ABC affiliate, "Hero Extraordinaire" from Wells Fargo and the "Presidential Lifetime Achievement Volunteer Service Award" from President Obama reflecting his true lifelong commitment to service.
In addition, he's the chairman of the Teen Idol nonprofit agency and producer of its programs, Dennis has served on the board of directors for many nonprofits including the CFO and VP for the Oregon Media Production Association, Secretary of the Westside Police Activities League and Executive State President of Oregon Collegiate DECA and is up for an Oregon State Parks board position. His volunteer experience includes thousands of hours for law enforcement agencies, schools, charities, fundraisers, has been a professional mentor for at-risk kids and even was secret service cleared to provide security for Mrs. Gore and her daughter after 9/11.
Runner up in the Best Dressed Male category for the Portland Fashion and Style Awards, Dennis Gleason has been seen on the red carpet, emceeing Mrs. Oregon America and producing major events such as the 50th Anniversary for the Veterans Memorial Coliseum. Even the fashion runway can't escape his eye as one of the very few plus size male models in Oregon. Everything he does is geared toward motivating, educating and inspiring others to improve their quality of life.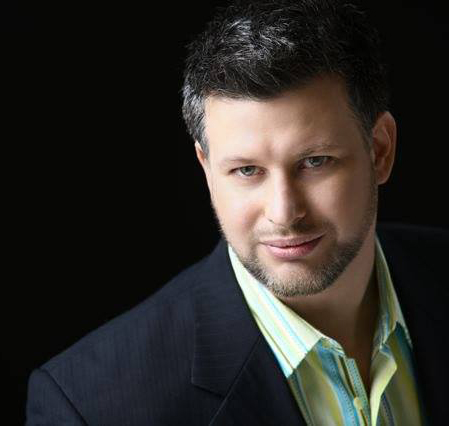 Customer Reviews (0)
No reviews.
Write a Review