PRODUCT INFORMATION
In stock, ready to ship with one business day
Red hot trendy patent leather
Marc Defang Exclusive Kids Sneakers
Signature butterfly logos
Extra insole added for comfort
Upper: Patent Leather, Soles: Rubber
Medium fit. Size run True to Size.
For info on returns, please read our return policies before making the purchase, please visit RETURN
CACIE JO McNEILL - Style Spokesperson
"Dorothy learned that a nice pair of RED shoes can take you any place you want to go and I completely agree. Nothing beats red and shinny! The Cacie Jo's are RED HOT just like me and sure to be in everyone's closet!!"
About Cacie:
Cacie Jo McNeill is a 8 year old 3rd grader from Friendship, TN. She is a straight A student who loves Math and Science. She loves playing the violin, singing, cheerleading for her hometown Cavaliers, gymnastics, pageants, modeling, riding her 4 wheeler around the farm and showing horses. Cacie Jo loves to collect money and supplies for her hometown animal shelter. She was recently featured in her country's newspaper for her community service and involvement with the animal shelter. She recently saved over $100 in coins to donate to the shelter. She also loves collecting and donating items to St. Jude and can not wait to be old enough to visit with the children. She has performed on stage at the Miss Tennessee Pageant for the past three years as well as served as an Iris Princess.
2017 International Junior Miss TN Jr Princess
2017 TN Elementary
2017 81st Annual West TN Strawberry Festival Little Miss Territorial
2018 West TN Cinderella Miniature Miss
2018 TN Cinderella Miniature Miss Overall Beauty
2018 America's Majestic Miss TN Princess
2018 UTM Little Miss Rodeo
2018 Rachel Allan Fall Runway Show Model
2018 Miss Nashville Iris Princess
Upcoming 2018 NWFW 2.0 Model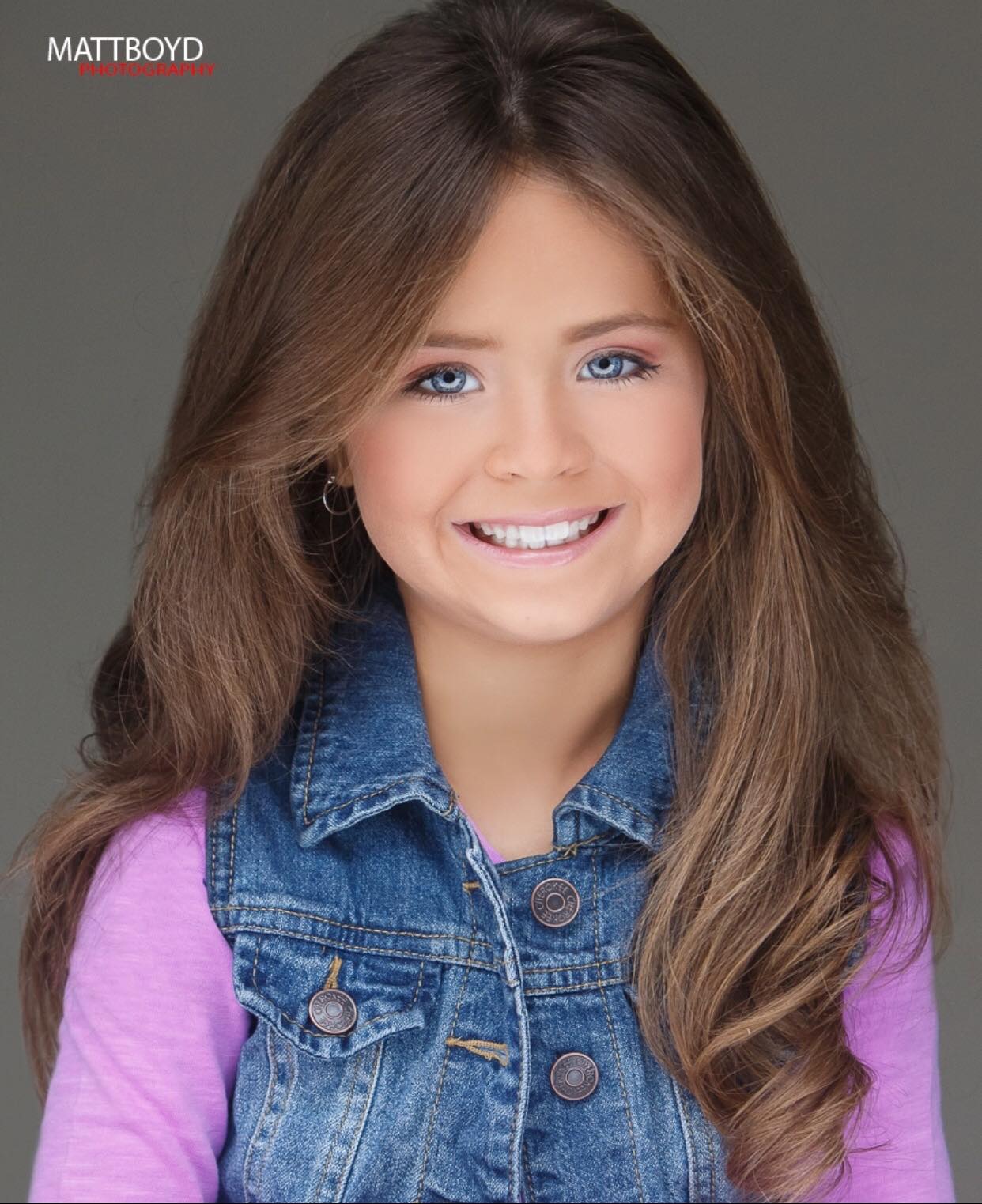 Customer Reviews (0)
No reviews.
Write a Review